Today we bring you a list of leading property management companies Harford county. We compiled this list based on our own research across the internet and what we heard directly from people that we have worked with in those areas. This is by no means an exhaustive list and new companies pop up and shutter all the time so we encourage you to supplement findings of this article with your own research. Make sure to follow the steps presented below to interview each firm and really understand what they have to offer for the benefit of your rental business Harford county Maryland.
Mainstay Property Management, LLC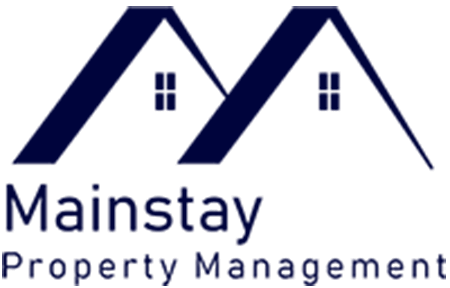 Description: Our experienced team at Mainstay Property Management serves owners of single family and multi family properties in the greater Baltimore, Annapolis, and DC Metro areas. As a full-service property management company in Columbia, we provide clients with white glove treatment by working as financial advisors in addition to performing daily operations of overseeing your investment. All investment property owners know maintenance and vacancies have a huge impact on returns. We use innovative software platforms to provide listing analytics, allowing us to craft the perfect marketing strategy and find a quality tenant fast. We also use preventative maintenance systems to reduce costly unexpected repairs.

Website: https://www.mainstaymanagement.com/

Google Rating: 5.0

Google Reviews: 31

Phone: (443) 310-8179

Address: 815 Main St, Laurel, MD 20707

Property Management Monthly Fee: Contact to find out

Leasing fee: Contact to find out

Lease renewal fee: Contact to find out

Moon Ridge Property Management
Description: Moon Ridge Property Management is wonderful to work with! They are extremely professional and quick to respond to anything that I needed for my clients. I would gladly recommend this PM company to any of my clients and friends. Thank you for your caring and professionalism. You are a true asset to our profession and the community.

Website: https://moonridgemanagement.com/

Google Rating: 4.8

Google Reviews: 46

Phone: (443) 928-2220

Address: 2214 Old Emmorton Rd 2nd Floor, Bel Air, MD 21015

Property Management Monthly Fee: Contact to find out

Leasing fee: Contact to find out

Lease renewal fee: Contact to find out

Scott Property Management
Description: For nearly two decades, SPM Solutions has managed real estate properties across the state of Maryland, including Baltimore City, Baltimore County, and Harford County. Our expert real estate agents have provided our clients with high quality service in various aspects of real estate—from property management of apartments and residential properties to real estate sales and refurbishing homes. Our small yet mighty team focuses on customer service to ensure that our clients experience a seamless process of renting, buying and selling their properties. We pay attention to the small details so that you don't have to. We take pride in our client-centered approach and believe it is what makes us unique.

Website: https://www.scottpropertymanagement.com/

Google Rating:: 4.0

Google Reviews: 12

Phone: (410) 868-6965

Address: 407 Mike Anthony Ct, Bel Air, MD 21015

Property Management Monthly Fee: Contact to find out

Leasing fee: Contact to find out

Lease renewal fee: Contact to find out

Important factors to consider
When considering a property management company to take over your rental its important to consider many factors, not just monthly percentage fees they charge. Looking at just the price of their service without considering other important factors might be extremely short sighted and cost you more in the long term. Look at their renewal fees, marketing fees, leasing fees. Then go over their reviews and interactions with other stakeholders such as other landlord clients they have or tenants that occupy their properties. Once all of this information is gathered, you will have the full picture. Use that to compare each property management company to another before signing anything. Doing your research is an investment of time and it pays off big when you end up in the hands of an honest and ethical property manager.
To streamline your research process, we included some factors that you should absolutely take into account as you consider each property manager:
Is their staff available 24/7 and on call in Harford county
Do their reviews mention how fast they have responded to their maintenance issues in the past
The size of their list of Harford county contractors that can repair your rental
The overall size of their staff, more professionals means your needs will be met even if your point of contact is out of town
Their office location, are they in Harford county or somewhere near by. Location proximity is imperative for their knowledge of local real estate landscape
The years of experience they have operating a property management firm in Harford county. There is nothing wrong with a start up or a long time market participant, but this fact should be taken into account given all other information on hand. Has their service and brand always stayed consistent with their marketing or did key person leave and their service deteriorated since then.
Are their rates competitive for Harford county or do the base their rate on something else? If their rate is higher what justifies that? If its lower, is it because they lost clients and need to discount their service?
Has their rent collection practices kept up with the times? Do the collect rent in person in Harford county, do they use mail or do they use electronic services? Make sure if they use electronic services, they aren't charging high fees to your tenants, a more prevalent practice that increases their margin but puts extra strain on your tenants.
Make sure they have a good relationship with tenants they service in Harford county, this is important since ultimately, tenants are the source of your cashflow and the manager responsible for Harford county will be representing you and your business.
Do they subcontract to other top Harford county property management companies or Harford county contractors for any of their work? This is important because of potential brand impact it might have and vetting that goes into staffing of qualified property managers.
Will they find tenants Harford county if your place goes vacant? Do they charge extra for it? What do they do when they can't find the right tenant?
Will they post house for rent Harford county on all the leading for rent sites that exist? Do they have an exact list and show you example listings they have created?
How do they evict tenant Harford county? Do they have experience with this issue and how did they handle it in the past?
Do they have good testimonials from other landlords Harford county?
Do you feel comfortable entrusting you investment property Harford county to this property management company Harford county after having an interview with them?
Good questions to ask during investment Harford county property management company's interview
We created a list of questions you should definitely go over when you are interviewing property managers in Harford county. Imagine alienating a long term tenant because property manager did a bad job servicing the house, these questions will help you avoid a potential scenario such as this one. Best property management companies Harford county will have easy time giving you concrete answers for below questions. Remember you are their client, they will manage and represent you to your tenant. This is a key to being a wealthy landlord, so no questions are off limits to help you figure which company is the right fit to represent you. If any of the responses rub you the wrong way, make sure to note that down and always go with your gut feeling. If something is wrong in this early stage, then its more than likely additional problem will follow, especially when you are not in the room and the firm engages with your tenant directly. Make sure to note their responses so you have an easy way to compare between candidate firms that you interview.
How many rentals do you manage in Harford county?

Do you handle all types of rental maintenance issues?

Do you provide any warranties on how quickly you can find a tenant for my rental?

Do you have a back-up contact in case the first contact is not available?

What is lease renewal fee?

What is the leasing fee?

Do you have a point of contact who is available 24/7?

Do you provide any warranties, such as tenant durations warranties?

What is your monthly property management fee?

Why should I choose you over other best property management companies Harford county? (this is another great open ended question that might reveal more about the company that you didn't anticipate)

What have I not asked you that I should know about? (this is a great open ended question that might reveal more about the company that you didn't anticipate)
Is it possible to sell a property with tenants already there?
Its a common misconception that OfferMarket is trying to debunk. You don't have to kick out your tenants to get an exist or liquidity event from your cash flowing property. OfferMarket is made especially for situations like this. We have a buyers list full of rental property investors that are looking to augment their own rental portfolios and while some like to get a fresh start with a vacant rental, most prefer to have a tenant in place. It allows them to stabilize their new purchase and immediately start to receive a cashflow. Money come into the door from day one. Selling landlords love it, because on other markets they get a discount to market value since tenant in place is viewed as a negative thing, but not with OfferMarket. Here you will get a premium to market because not only does buying landlord get a property but also the cashflow coming from the tenant on day one that the ownership switches.
As mentioned above, OfferMarket specializes in rental portfolio augmentation. We help busy landlords, tired landlord, landlords that repositioning their portfolios with real estate disposition or real estate acquisitions of attractive rentals in any market. If you have a rental and you want to see what you can get for it, to ahead, create a listing, its free and takes under a minute. Our tools will immediately notify local investors and let me know about your property. You could have several offers within a few days if the price is right and it catches that attention of our buyers list.
On the other hand, if you are in the market for cash flow positive properties, checkout our map to see if there are any properties that can fit your portfolio. OfferMarket connects you directly to the seller, without any middlemen that will negatively impact your margin. On out platform you can schedule a tour within seconds and submit an offer, completely free and without any obligations. OfferMarket exists to help Maryland and Harford county landlords buy and sell properties, commissions free, with ease and expediency.
Checkout our listings on our map or create a free listing to test the market