Don't Let Your Property's Value Decrease
by Daniela Gonzalez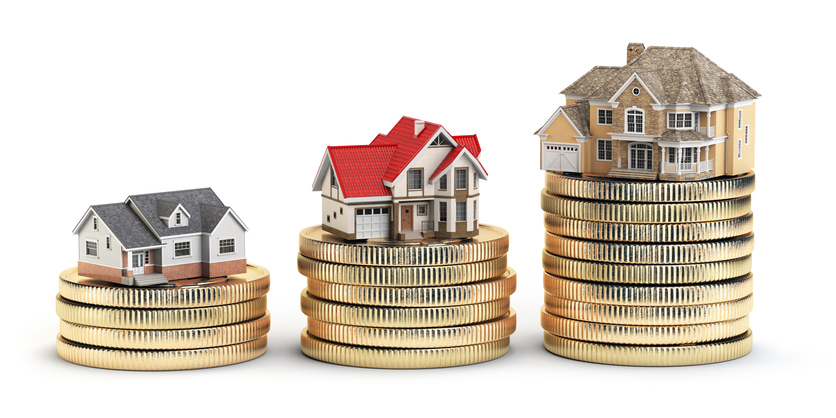 Property value has many moving parts, especially for something that itself doesn't, well, move. The factors involved in determining property and home value are sliding scales of perception, priority, and personality. What is important to some may be a deterrent to others, so coming to a consensus on the value of a property has numerous considerations.
How Is Home Value Determined?
Size
This one is pretty straightforward – larger homes are more expensive because building bigger homes is more expensive. Depending on where you live, there is a varying cost per square foot to build a home (this has huge variations across the country based on many factors like availability of building material, contractors, remoteness, terrain, etc.).
Age
The age of your home can contribute both positively and negatively to your home value. We tend to place a high value on historical or character homes – classic homes from the early 1900s that have been well maintained and upgraded. Conversely, homes from the mid-1900s forward that have not been updated are not seen as having high value. If your house would not fall into the historical or character home category, renovations and updating are necessary to maintain home value.
Location
Some location elements are primarily about personal priorities—some people prefer being closer to amenities, downtown cores, schools, nightlife, wilderness, hiking and biking areas, etc.
Other locational elements are less subjective. For example, we can confidently say that most of us would prefer not to live next to a dump or landfill—or a meat processing facility, power generation plant, or fire station. A property nearby could have a beautiful home and exterior landscaping, but we would likely still value it less than the same home in a more picturesque location.
Features
The features of your home and property contribute hugely to its market value. What the term 'features' encompasses is vast and also highly personal. Here are some features that contribute to the value of your home and property:
Home gym (including flooring, mirrors, etc.)
Home theatre room
Feature fireplace
Indoor or outdoor water features
Oversize windows
Smart home features
Finished/heated garage
Safety
Neighborhood safety is a significant factor in the value of your property. Not only is it undesirable to consider living in an area with a higher crime rate, but it will likely cost a potential buyer more in the long run too. Home insurance companies factor in the crime rate in your area and the likelihood that you'll make a claim due to a burglary or property damage and will give you a higher rate if you live in a high crime area.
Neighborhood
You know the ones, the good neighborhoods where everyone wants to live. It might not be because the houses are beautiful and gigantic; maybe it just has a good vibe or many great locally-owned restaurants. Whatever the reason, some neighborhoods are more desirable than others, and just having your home located there can positively impact your property value.
Tree Value
Tree value can reference both the trees on your property specifically, as well as the trees on your street in general. Having old and well-cared for trees provides a beautiful natural element to your property that people are drawn to, enough so that it has a noticeable effect on your property values.
School District
If you have children going to a public school, this is probably something that you're already keenly aware of. It's also an excellent example of how priorities are on a sliding scale regarding property value. If you don't have children, or they attend or will attend a private school, then you're much less likely to be willing to pay more to be in a desirable school district.
What can decrease my home's value?
Crime Rate
Many potential buyers are savvy about this these days, and they will check on the crime rates in neighborhoods they're interested in purchasing in. So not only are those baddies sneaking around and damaging property or stealing bad for you, they're bad for the overall value of your home now and into the future.
Neighborhood
Gentrification is a tricky thing when it comes to property value. It relies on an overall increase in property values throughout a neighborhood to bolster the value of individual properties.
Suppose you renovate a home in a less-desirable area with the idea that the neighborhood itself is becoming more gentrified, and that doesn't happen as quickly as you were hoping (or at all). In that case, you have a property that's valued is negatively impacted by the general area, not by the characteristics of the home or property itself.
Location
There's a good reason for the old "location, location, location" adage that you've likely heard many times before—it's still relevant! So many factors go into what a desirable location is or isn't, and they can be tricky to navigate. Here are a few of the important ones to consider:
Cemeteries – generally speaking, very close proximity to a cemetery will work against your home value.
Highways – noise from roads is a detractor; while easy access is suitable for property value, it depends on your location.
Hiking trails – if you're a hiker, this could be a suitable property feature; however, many people do not prefer to have a reason for multiple strangers to be close to their home year-round.
Construction – Construction brings noise, people, dust, and traffic. None of these are suitable for your property value.
Property history – This can be anything from being in a floodplain to having a violent crime committed on your property at some point. Some states have mandatory disclosure laws about certain things, while others do not, so the impact on your property value will depend on the history and where you live.
Tips For Avoiding a Low-Value Home
Be informed – Know what's happening in your neighborhood and city. It might not be the most scintillating activity, but keeping an eye on your city or town council's activity and any proposed infrastructure changes or construction permits can be a great way to help you stay ahead of the game.
Economic factors – The state of your local and national economy are one of the biggest drivers in real estate pricing. You could have an adorable home with perfect curb appeal, but your property will be valued less if you try to sell in a down economy.
Building regulations – This is a significant factor if you've made any additions to your home. Most municipalities require permits for building additions, and if they are not correctly acquired, it is likely to be detrimental to your property value on resale.
Hire a realtor – A realtor can focus their trained eye on areas that you can maintain or improve the home value that you might not have thought of. We get used to our homes and don't see them with the critical eye that a potential buyer might, so having a realtor in your corner can help you keep ahead.
How To Increase Your Home Value
Remodel – It's a big undertaking, but if you want to maintain your home value and stay competitive in the resale market, remodeling is the best way to keep your home current. That's not to say that you have to gut your home down to the studs every ten years, but making comparatively small upgrades like creating a more open concept floor plan or putting in more oversized windows (even just repainting) will help retain property value.
Add features – Maybe you finish the basement or take that spare bedroom and create a home gym; anything you can add to your home that a future buyer would find attractive will work in your favor. This is also a great way to engage a real estate agent—they know what people are looking for in a home and can give you great advice on what would be an attractive feature to add to your home.
Good maintenance – Little things add up, and they can quickly amount to enough things that, together, decrease your home value— if you need to have a portion of your fence replaced, no problem. Same with new gutters, some new landscaping, or exterior paint. Taken individually, these things are not likely to decrease your property value much. But all together, they definitely will. Keeping those pesky little tasks in check is one of the best ways to make sure that you don't have a mountain of upkeep to do when you go to sell!
Now that you have a clear picture of the potential pitfalls that could decrease your property value and how to avoid them, you're all set to make sure that you get the most out of your property when you choose to sell.
You might find these useful:
These Business Books Will Make You A Better Real Estate Investor
If you want to become a great real estate investor, these foundational investing books will pay divi...
Buy On The Path To Progress: Brooklyn Park, MD
One of the most important concepts that real estate investors and savvy homebuyers use is to buy on ...
HVAC Contractors Baltimore
Licensed HVAC contractors Baltimore directory....
Who we think are the premier Montgomery county property management companies
OfferMarket brings you a comprehensive list of premier property management companies in Montgomery c...
Sell My House Fast Success Story: Dan From Parkville, MD
Every seller has a Sell My House Fast story to tell. Meet Dan, who sold his house in Parkville, MD i...
95% of Investors Would Buy This Rental Property In Top 10 'Unhappiest' City Johnstown, PA. Would you?
Would you buy a rental property for $100,000 ($30,000 + $70,000 renovation) that generates $2,067/mo...
Facebook Groups For Real Estate: Wholesale, For Sale By Owner
Facebook Groups are an excellent place to houses for sale. If you're looking for off-market listings...
Reputable Calvert county property management companies
List of reputable Calvert County property management companies. This list will help any busy landlor...
Sell My House Fast Success Story: Darren from Austin, TX
Every seller has a Sell My House Fast story to tell. Meet Darren, who has sold 5 rental properties w...
Best Caroline county property management companies
As a busy landlord, sometimes its hard to manage your real estate rental portfolio, OfferMarket brin...
Tired of Being a Landlord? Sell Your Rental Property
Tired of being a landlord? It has never been easier to sell your rental property for a competitive p...
Best of the best Howard county property management companies
If you a tired landlord who just needs you business to be handled with no issues, look no further. O...
Licensed Architects and Professional Engineers Baltimore
Directory of licensed architects and professional engineers (PE) in Baltimore....
3 Best Real Estate Podcasts
These are the best podcasts for aspiring and proven real estate investors....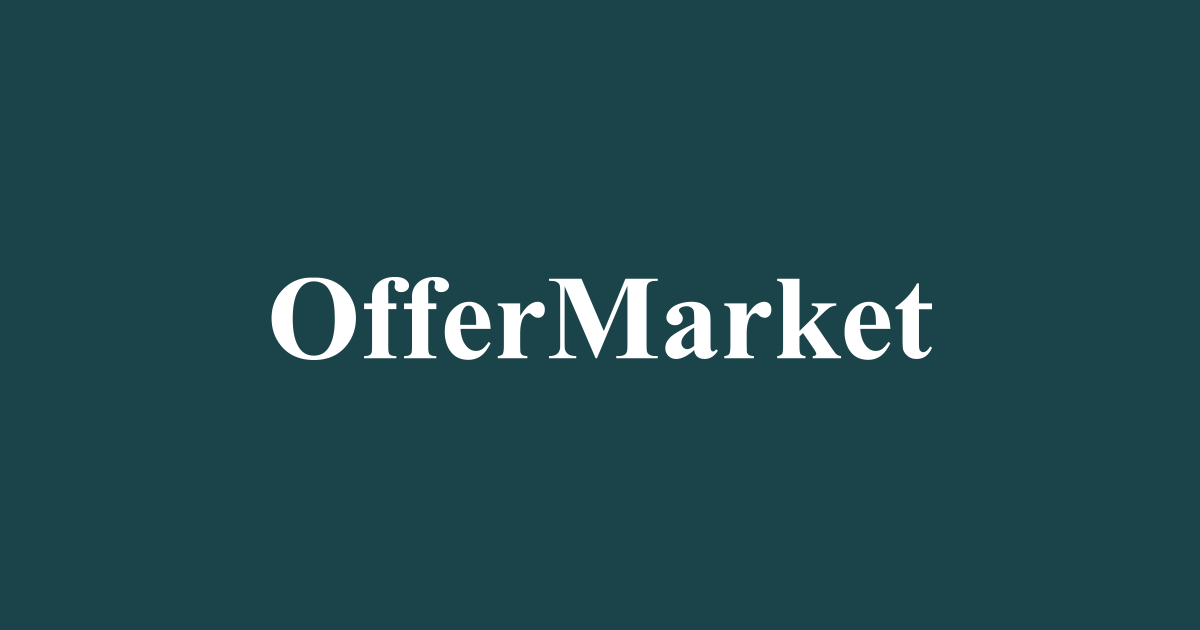 Don't Let Your Property's Value Decrease
Comprehensive guide on preserving the value of your home. Detailing how to avoid common pitfalls of ...
Reliable Prince George's county property management companies
Searching for a reliable property management company in Prince George's County? This comprehensive l...
Selling A Rental Property
Selling a rental property can be tricky depending on the property's condition, occupancy and your ti...
Luxury Redefined: Episode 1
Luxury Redefined Episode 1 features 5505 Stuart Ave, Baltimore, MD 21215. A distressed listing with ...
Sell My House Fast Success Story: Jason From Norcross, GA
Every seller has a Sell My House Fast story to tell. Meet Jason, who received 14 offers and closed i...
Dependable Carroll County Property Management Companies
Dependable property management company is what every busy landlord needs. This list present the most...
Effective Cecil county property management companies
As a busy landlord, sometimes its hard to manage your real estate rental portfolio, OfferMarket brin...
Introducing Portfolio Deals
Introducing OfferMarket Portfolio deals. Passively invest in single family rental properties, sell w...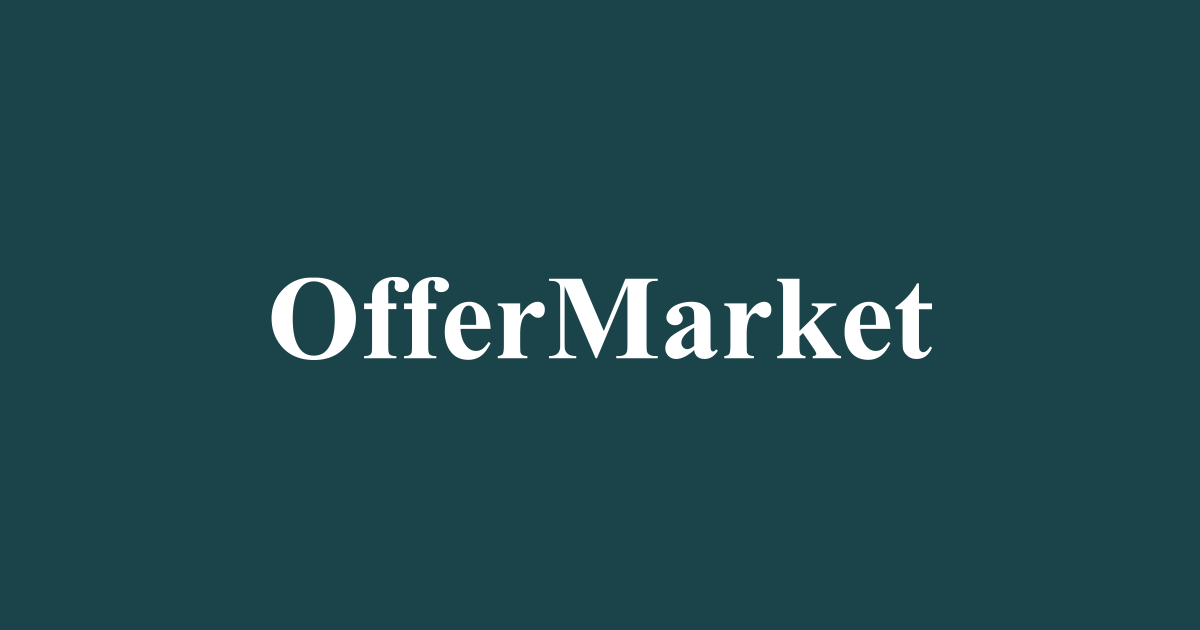 Opendoor Competitors
Opendoor competitors include OfferMarket, Offerpad, Zillow Offers and RedfinNow. Learn more about ho...
OfferMarket Podcast, Episode 2: The Story of Frank, A crash course in wholesaling
In this episode of the OfferMarket Podcast, Daniel and Martin share their origin story, the story of...
Leading Harford county property management companies
OfferMarket brings you a list of leading property management companies Harford county Maryland. Thes...
Baltimore city property management companies
OfferMarket presents list of reputable Baltimore City property management companies. This lists give...
Off-Market Housing Inventory In Greater Baltimore
With housing inventory at record lows, savvy real estate buyers are looking off-market. Learn more a...
Reading Between The Lines: What Zillow's iBuying Pause Really Means
Zillow abruptly stops iBuying citing operational challenges. Let's read between the lines and see wh...
Zillow Offers Competitors
Learn about Zillow Offers competitors and how the iBuying service compares to Opendoor, RedfinNow, O...
For Sale By Owner Websites
Looking to sell your house For Sale By Owner? See how top For Sale By Owner websites compare....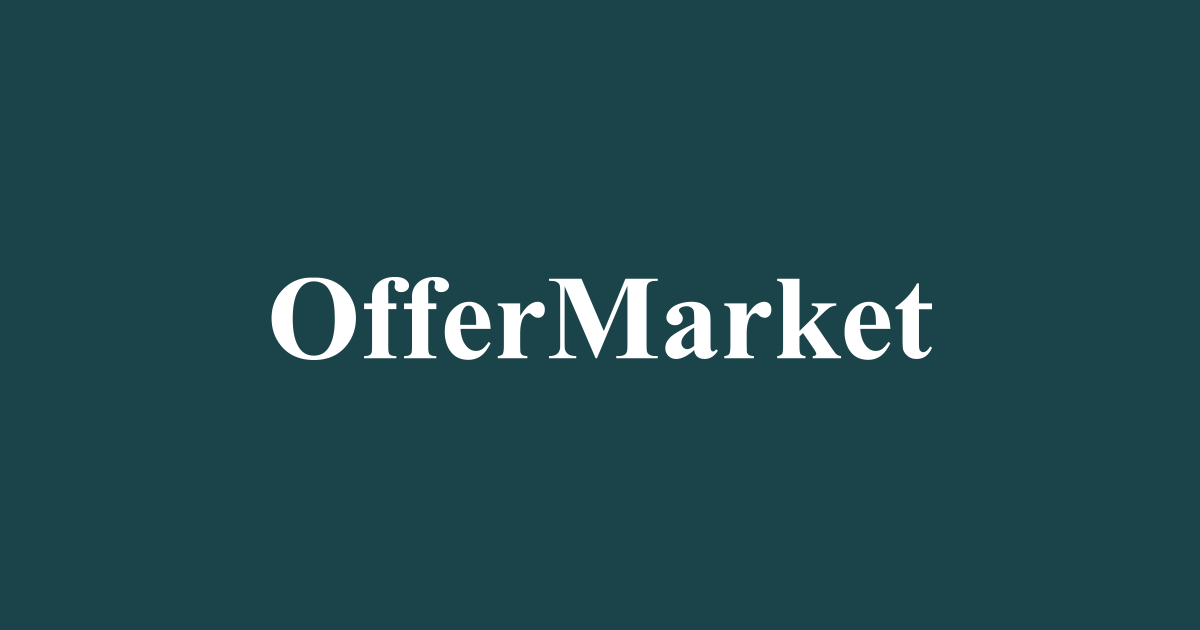 Try To Find Us On Product Hunt
OfferMarket launched on Product Hunt! This is a post on how not to launch on Product Hunt....
Sell My House Fast Success Story: Jessica From Baltimore, MD
Every seller has a Sell My House Fast story to tell. Meet Jessica, who saved $11,500 by selling with...
RedfinNow Competitors
What is RedfinNow? Where is RedfinNow available? Who are RedfinNow competitors? Your questions answe...
Allegany county property management companies that get it done
Landlords in Allegany county, pay attention. This list of Allegany county property management compan...
Mike DelPrete Research Reports: iBuyer, Power Buyer
If you're looking for articles about iBuyers, Power Buyers -- there's a good change Mike DelPrete's ...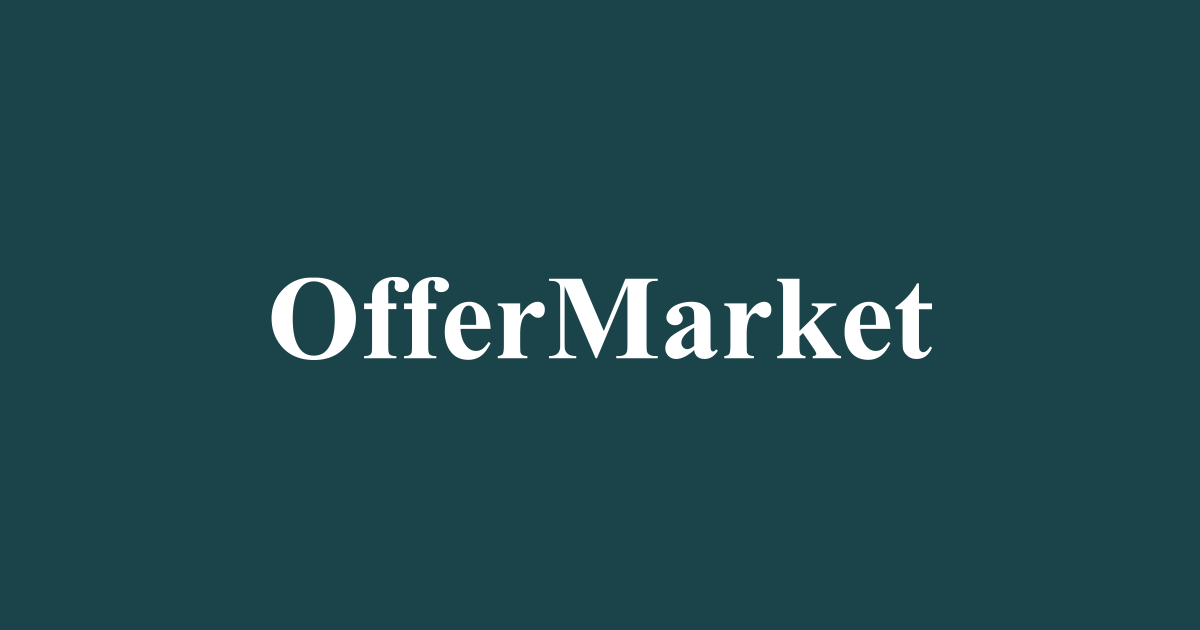 Sell My House Fast For As Much As Possible
If I want to sell my house fast, I also should want to sell my house for as much as possible. This a...
Deal Flow: The Fastest Growing Investment Property Marketplace
OfferMarket is now the fastest growing investment property marketplace. Learn more about OfferMarket...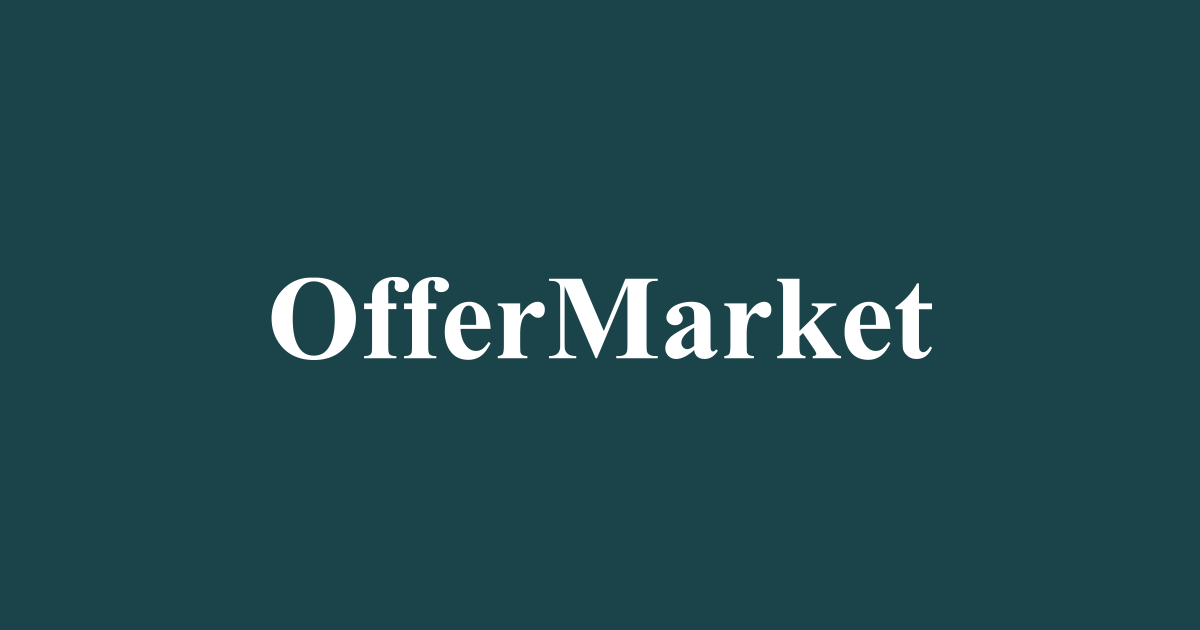 What to Look For in a Professional Contractor
Professional contractors are hired to improve your home, but the liability that they bring along is ...
The Ultimate Guide: Real Estate Private Lenders
Real estate private lenders help fix and flip and rental property investors scale. There's a lot to ...
The Most Powerful Dispositions Tool For Real Estate Wholesalers, Landlords, For Sale By Owner
See OfferMarket in action: the most powerful dispositions tool for real estate wholesalers, landlord...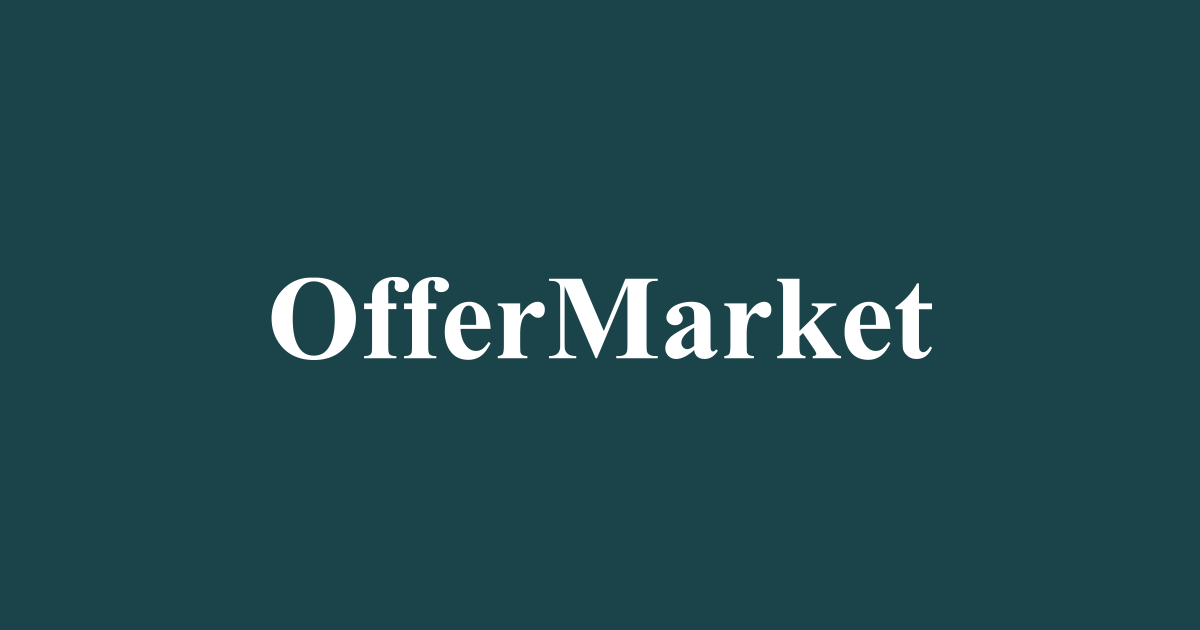 Rent Check Alternatives — 5 Superior Ways to Collect Rent
We are all used to paying our rent using cash or check, but this its 2022 and technology has moved f...
Announcing 'We Buy Houses' Day
Every day is 'We Buy Houses' day at OfferMarket. How does we buy houses work? Learn more....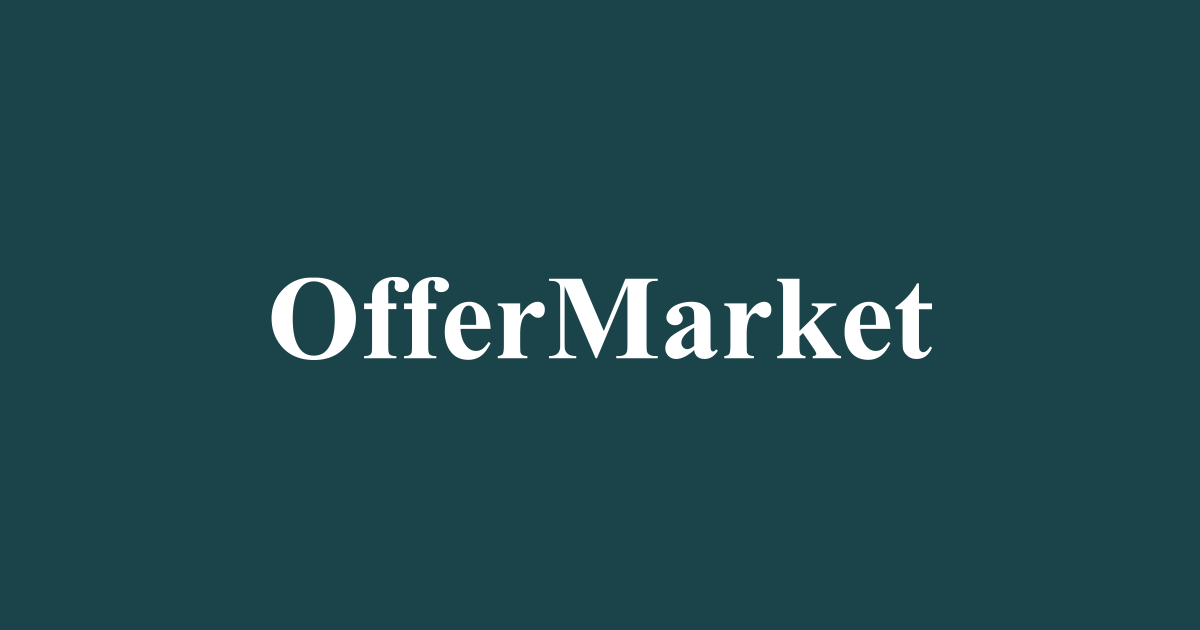 Deal Or No Deal? Crowd Sourcing Rental Property Investing Decisions
Deal or no deal? We asked 180 rental property investors if they would do this deal. Rental investmen...
OfferMarket Podcast, Episode 1: 468 Unit SUPER SIZE House Hack with Stewart Beal
Stewart Beal joins us to talk about his "super size house hacking", BRRR, property management and hi...
OfferMarket Podcast, Episode 3: Turnkey Rental Properties Brain Drain
In this episode of the OfferMarket Podcast, Daniel shares everything you need to know about turnkey ...
Reddit Real Estate
These are the Reddit real estate communities you should know about....
Private Lender Data Feed
A private lender data feed helps real estate investors access capital to fund new projects and refin...
Real Estate Wholesalers Near Me
Real Estate Wholesalers Near Me is a director of wholesale real estate providers. Find real estate w...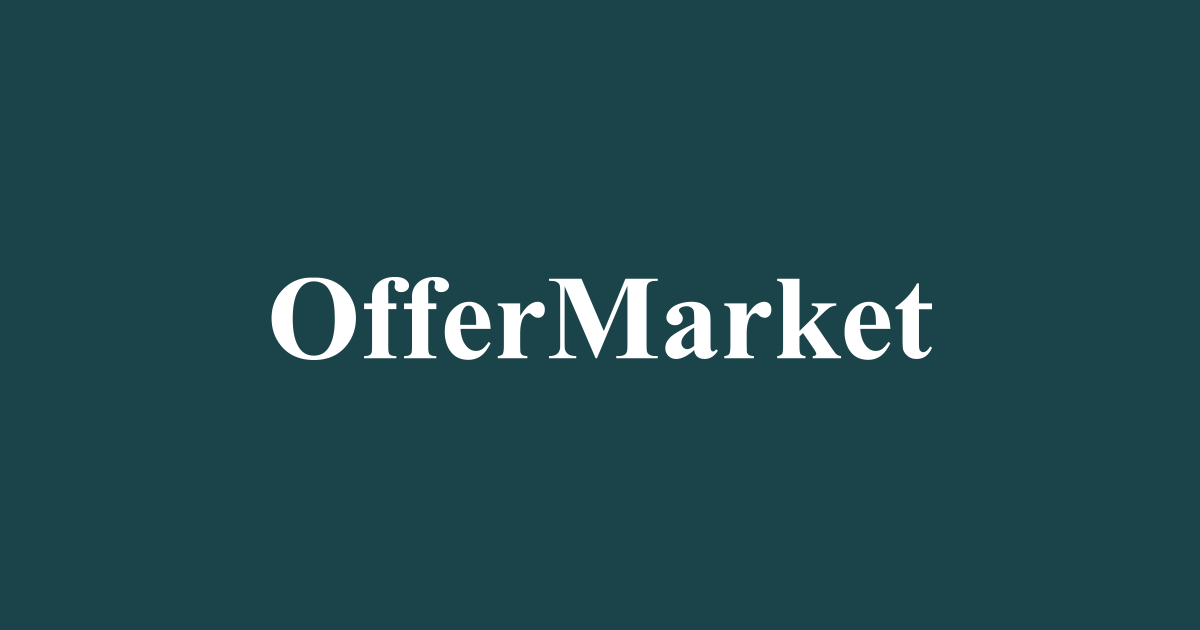 Announcing 'Sell My House Fast' Day
Every day at OfferMarket is 'Sell My House Fast' day. It's not about how fast you can sell your hous...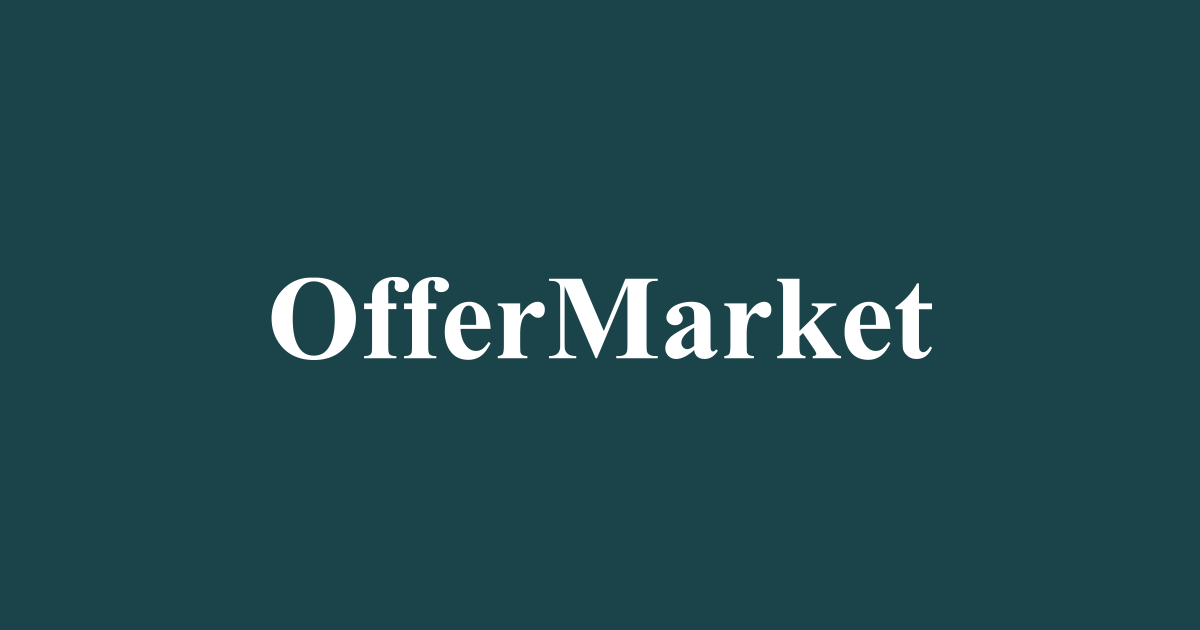 Real Estate Marketplace
A real estate marketplace is an online platform that allows homeowners to list their house for sale ...
OfferMarket Podcast, Episode 4: Real Estate Investing with a Growth Mindset featuring Brandon Diaz
In this episode of the OfferMarket Podcast, Brandon Diaz shares his principles for successful real e...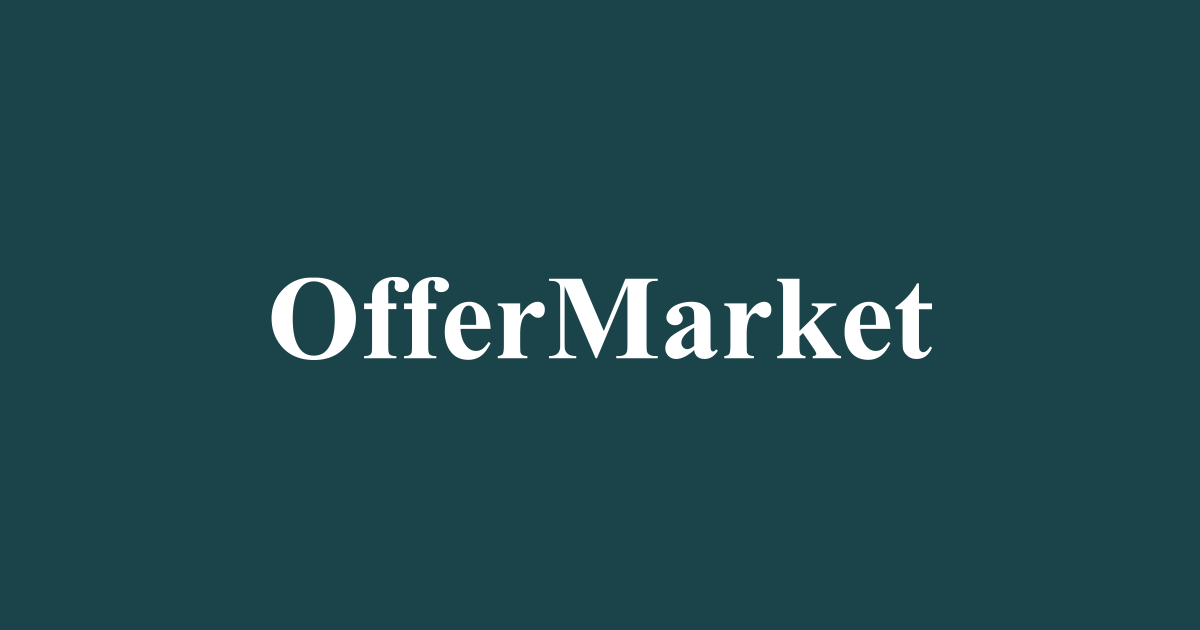 How to sell a condo online in today's economy?
A practical guide on how to sell a condo online using the latest tools in Real Estate in todays econ...
Sell My House Fast Success Story: Neil From Baltimore, MD
Every seller has a Sell My House Fast story to tell. Meet Neil, who saved $23,500 by selling with Of...
40% Of Real Estate Investors Surveyed Bought Their Last Property Off-Market
We surveyed 50 real estate investors to find out where they sourced their last deal (MLS or off-mark...
Who are the top Anne Arundel county property management companies?
Checkout the top Anne Arundel county property management companies that will help any busy landlord ...
Plumbers Near Me Baltimore
Plumbers near me in Baltimore. Access our growing directory of active licensed plumbers....
Sundae Competitors
Looking for Sundae competitors? If you need to sell your house fast, this article compares Sundae vs...
How will COVID affect multifamily real estate valuation?
Analyze the data on how COVID-19 is affecting multifamily real estate valuations....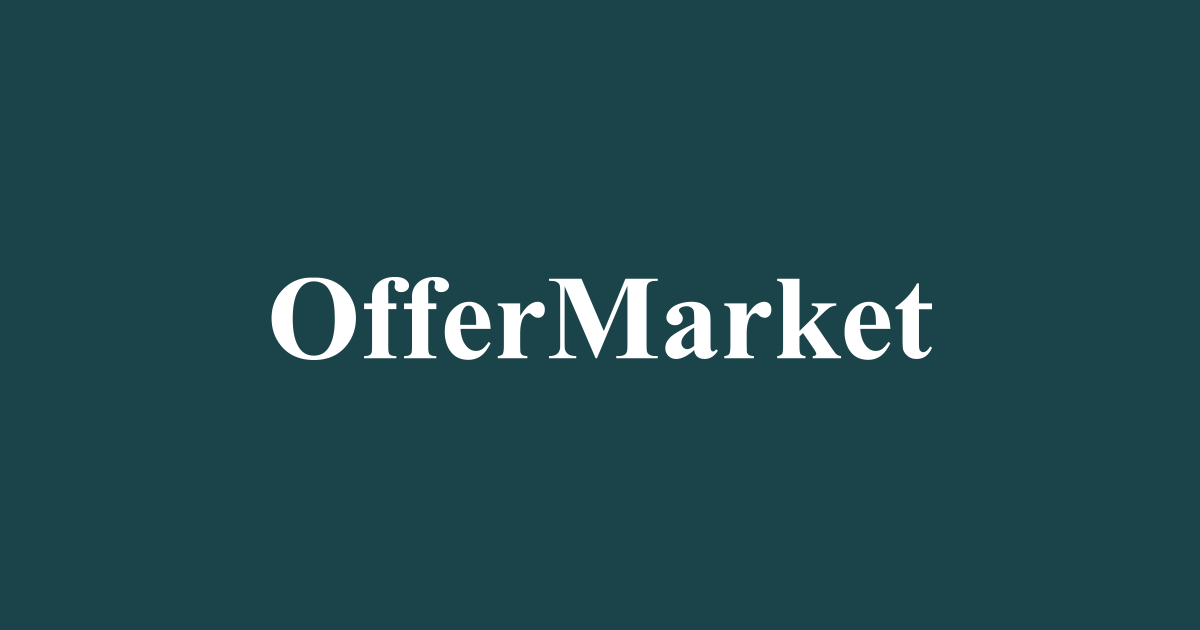 Housing Data: On-Market vs Off-Market Real Estate
Learn how housing supply shortages and increased demand are affecting home buyers and sellers. 99% o...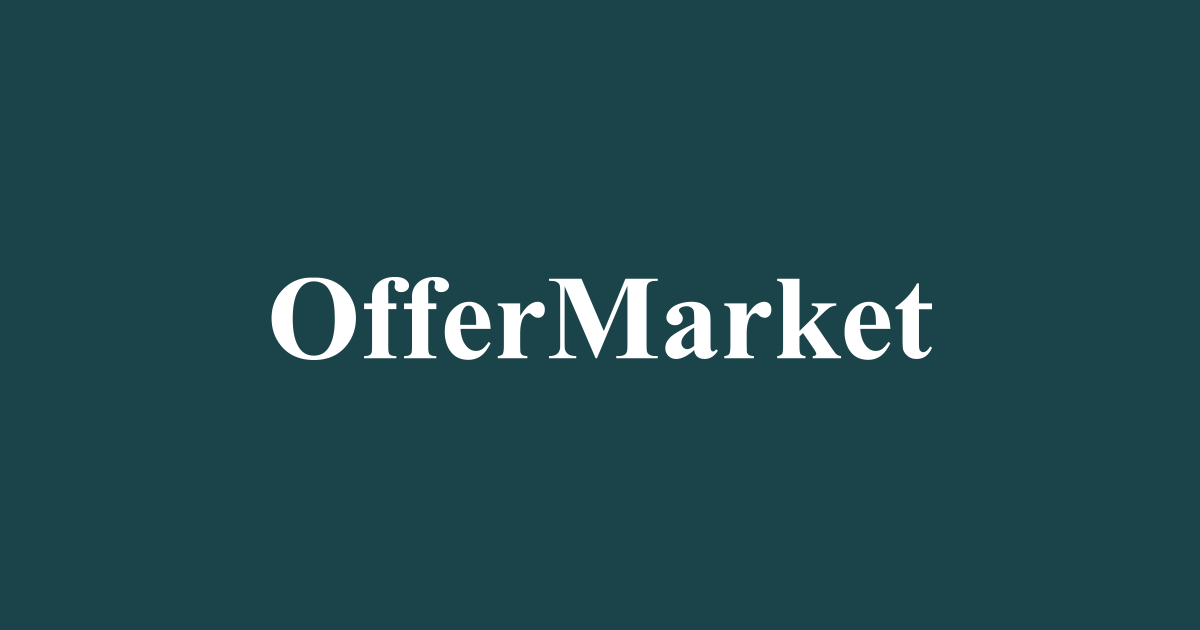 Invest in Baltimore Rental Properties
Learn more about investing in Baltimore rental properties....
Electricians Near Me Baltimore
Licensed electricians near me Baltimore directory. There are 263 active licensed electricians in Bal...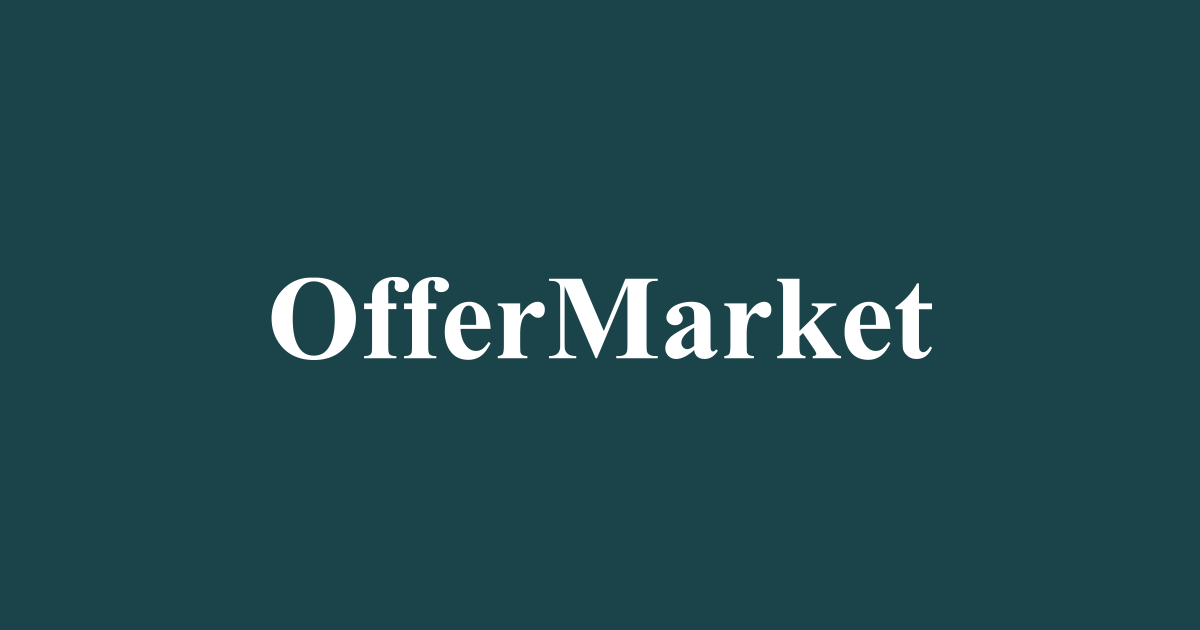 For Sale By Owner (FSBO) Statistics
11% of houses sold in 2018 were For Sale by Owner (FSBO) listings. That is 605,000 homes and roughly...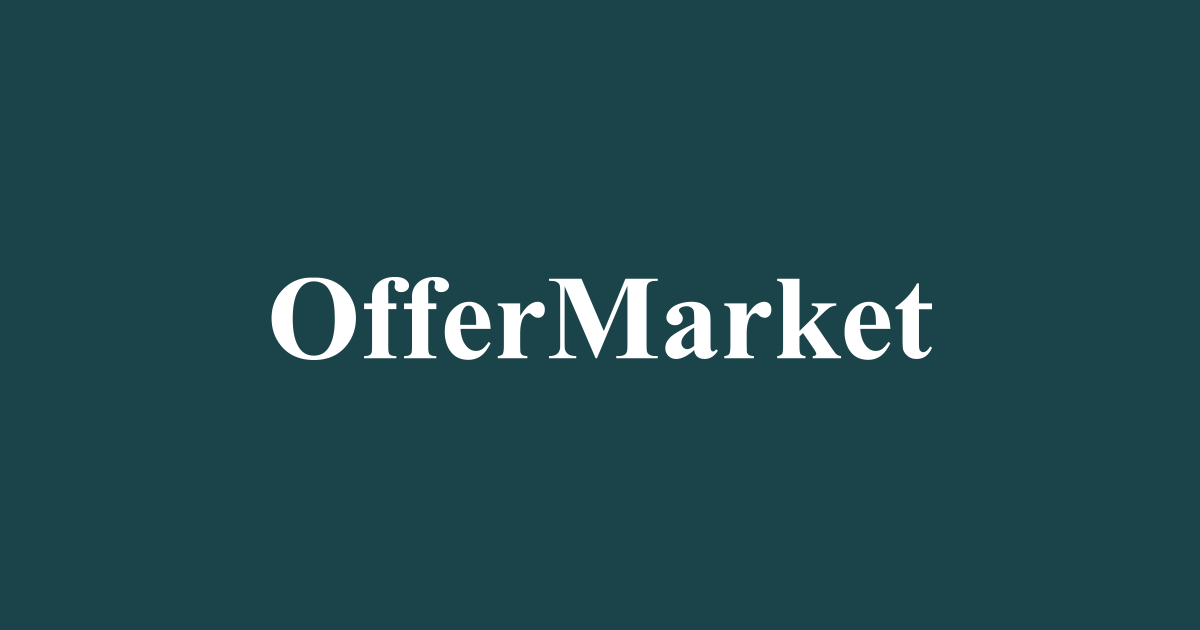 Baltimore Investment Properties
In a world of low interest rates and inflated asset values, high cap rate rental properties make for...
Offerpad Competitors
Offerpad competitors include OfferMarket, Opendoor, Zillow Offers and RedfinNow. Learn how these ser...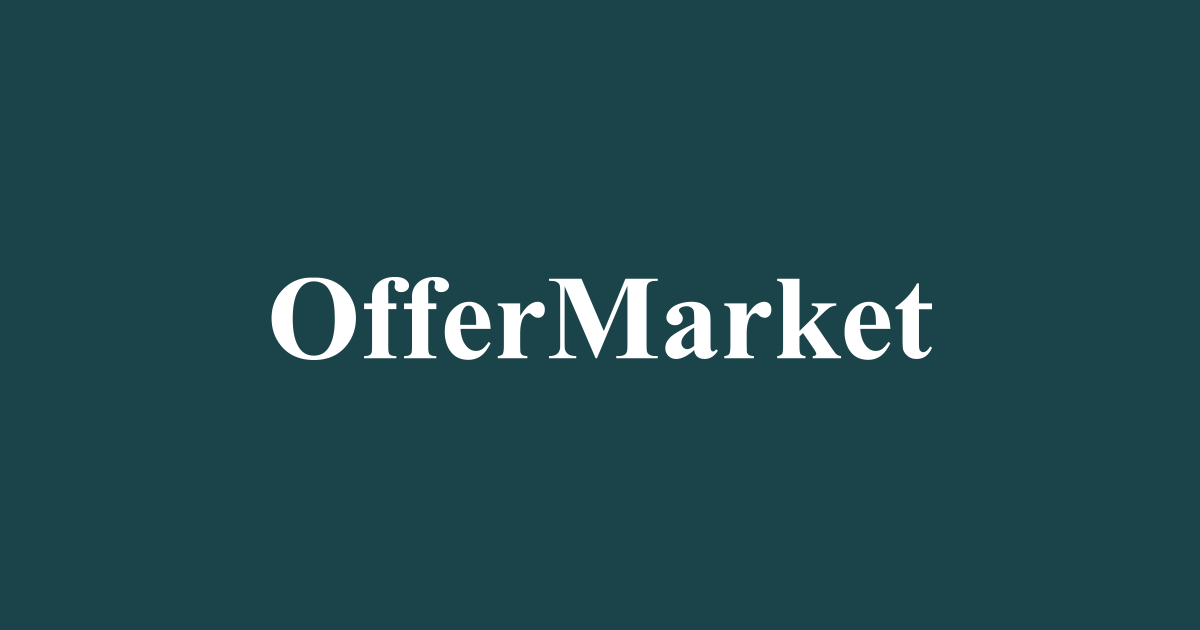 Should you sell your house without a real estate agent?
Two houses with identical floor plans and similar quality finishes were listed in a desirable Baltim...
How To Sell A House That Is Isn't Selling
When a house isn't selling, it's important to take a step back and use a data-driven approach to und...
9 Best Real Estate Blogs
Take your real estate knowledge to the next level. These are the best real estate blogs that we beli...
Home Appraisers and Inspectors Baltimore
Licensed home appraisers and home inspectors Baltimore directory. There are 225 active licensed home...
The Future Of Real Estate: Agentless
In the future, real estate transactions will not involve agents....
Ways To Sell Your House
You have options when you sell your house. Compare the options to see which is best for you: On-Mark...
A Closer Look At Mortgage Forbearance And Foreclosure Data
A data driven perspective of mortgage forbearance and foreclosure trends and the health of the U.S. ...
Fix and Flip Loans
Fix and flip loans are short term hard money private loans for real estate investors (aka "flippers"...
Home Improvement Contractors Baltimore
Looking for licensed home improvement contractors in Baltimore? There are 1424 actively licensed hom...
8 Best Real Estate Twitter Accounts To Follow
These are the best real estate twitter accounts to follow. If you're on Twitter and you're intereste...
Sell My House Fast Success Story: John from Dundalk, MD
Every seller has a Sell My House Fast story to tell. Meet John, who received 3 offers in 24 hours an...
Fastest Growing Cities In Texas
The fastest growing cities in Texas include Frisco, McKinney, Round Rock and Pearland. See the full,...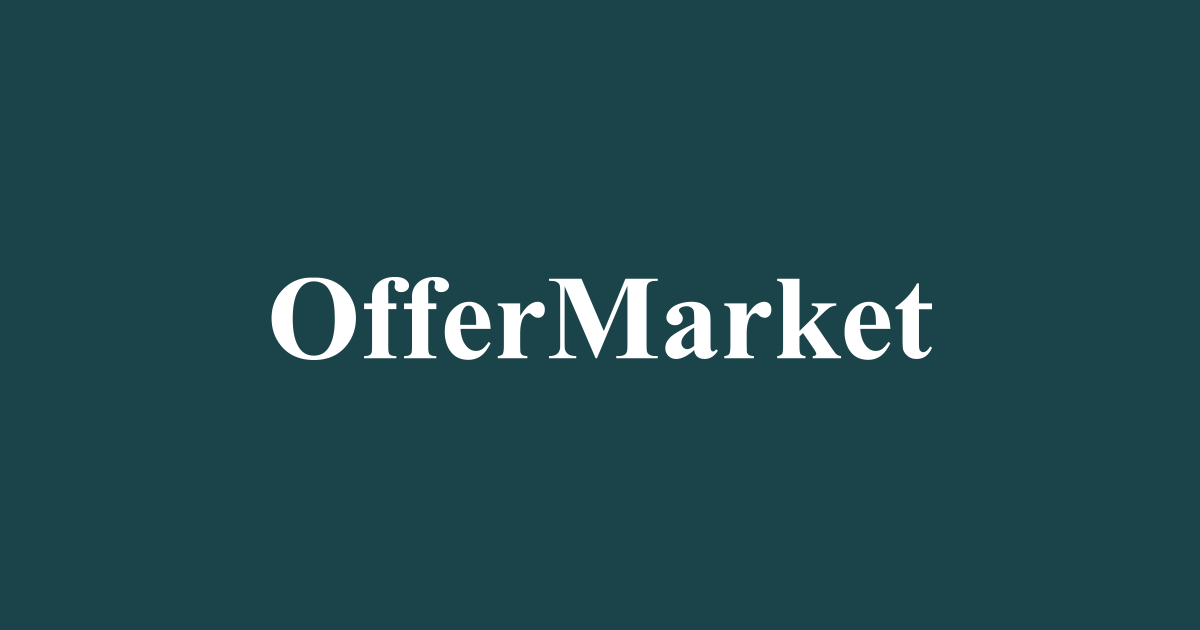 What Are the Benefits of Investing in Southern Exposed Land
Location, location, location is the most famous mantra of real estate. This article dives deeper to ...