We compiled a list of best of the best property management companies Howard county. We identified this list based on our personal experienced or experiences of our clients that have worked with these companied directly. The list presents several convenient metrics to help you understand which firm might be the best fit to help you address your property management needs in Howard county Maryland. Once we present pertinent information regarding each firm, we arm you with framework and questions that you can utilize to zone in on the most talented property manager Howard county. Do your research and have many conversations, it will have a great pay off in terms of a long a fruitful relationship with a property management firm that you end up picking.
Howard Property
Description:
Since 1988, we have been proudly serving condominium associations and homeowner's associations in the Baltimore region. Backed by more than 30 years of experience in the property management field, we excel in providing the best services at the best value. While based in Howard County, we service all surrounding counties as long as property falls within 25 miles from our office to ensure that we can be responsive.
Website: https://howardproperty.net/

Phone: (410) 313-8608

Google Rating: 3.9

Google Reviews: 37

Property Management Monthly Fee: Request to find out

Leasing fee: Request to find out

Lease renewal fee: Request to find out

PCF Property Management
Description:
With over 25 years of experience in Howard and Anne Arundel counties, PCF Property Management offers full service leasing and property management services to fit your needs. Our complete in-house team is available 24/7 to handle everything from licensing and property maintenance to collections. Whether you need help with commercial properties, rental homes or are looking for property management in Maryland, we have you covered. As a leader among property management companies in Maryland we do not simply focus on serving owners, we work to help tenants have a satisfying rental experience. We are not satisfied until you are.
Website: https://www.pcfmanagement.com/

Phone: (410) 480-5200

Google Ratings: 4.1

Google Reviews: 81

Property Management Monthly Fee: Request to find out

Leasing fee: Request to find out

Lease renewal fee: Request to find out

Rent Well Property Management
Description:
We distinguish ourselves as your premier full-service property management team by using the best of practices, applying the user-friendly, current technologies, and always keeping customer service at the core of our business. To top this off, we offer all of our services at very competitive prices! Rentwell is a professional property management company that cares about what we do and the people we serve. We strive to set the highest standards in our industry. Our mission is to seamlessly manage properties by executing innovative services that provide peace of mind for both owners and residents. Our owners and residents are our top priority! We focus on building success by providing excellent customer service, efficient systems, and responsible growth processes. As a premier professional property management company, everything we do is rooted in innovation. Our highly motivated, energetic team works diligently to improve the systems and tools we utilize every day!
Website: https://www.rentwell.com/office/baltimore/howard-county
Phone: (877) 473-6821

Google Rating: 4.0

Google Rating: 58

Property Management Monthly Fee: Request to find out

Leasing fee: Request to find out

Lease renewal fee: Request to find out

Real Property Management
Description:
Real Property Management specializes in residential property management. Regardless of how many rental homes you own, Real Property Management's strategy is designed to save you money at every stage of the process, so our property management service pays for itself. Many of our clients have only one rental home. We relieve the stress and interruptions that come with property management for homeowners like you who have a single property investment, were unable to sell, relocated for a career opportunity, or inherited or acquired a property. In addition, many of those who have invested in real estate rental homes and began by self-managing their property turn to Real Property Management to save time and avoid hassles. Whatever your situation…we have handled it many times before. With changes in home ownership behavior and more homes "For Rent" than ever before, more investors trust Real Property Management to manage their portfolio of rental properties. We understand the needs of investors, large and small, and have the knowledge and expertise to make managing your portfolio easier. We have the experience to simplify everything for you with one reliable and cost-effective management program. If your investment properties are spread across several states or large geographical areas, we work with other Real Property Management offices nationwide to support your needs.
Website: https://www.rpmreliablesolutions.com/howard-county-property-management

Phone: (443) 990-0011

Google Rating: 4.8

Google Rating: 9

Property Management Monthly Fee: Request to find out

Leasing fee: Request to find out

Lease renewal fee: Request to find out

HomeWorks Property Management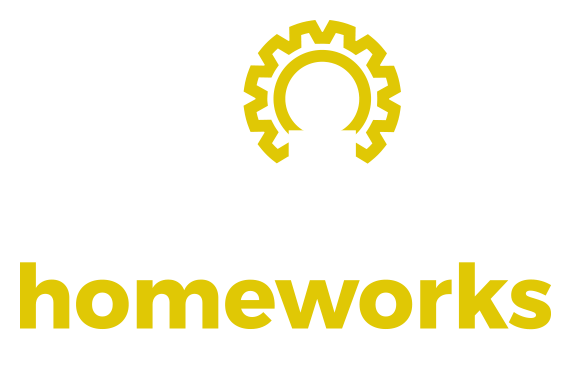 Description:
The best in Howard county property management from HomeWorks Property Management LLC, our mission is simple: we want to help local property owners to maximize the returns on their investment, without the stress of being a DIY landlord. Whether you own just one rental home or a large portfolio of local units, we have the know-how and experience necessary to help you succeed.
Website: https://hwpmmd.com/howard-county-property-management/

Phone: (301) 339-8850

Google Ratings: 4.3

Google Ratings: 89

Property Management Monthly Fee: 8%-10% depending on the plan

Leasing fee: 1 months' rent

Lease renewal fee: None

Important factors to consider
It's not always easy to pick the right property manager. Try to understand their past experience, the fee structures, and the contract details. Understand how long they have been operating in this market and try to tease out any red flag in the initial interview. Remember, when evaluating a property manager other than their monthly fees, there are several important factors that you need to consider to make a good decision. While monthly fees are important, renewal fees and leasing fees are a key consideration, sometimes other services property managers provide might be well worth above average fees. You should always check whether they hold a license and/or credentials alongside at least a few references. Consider reviews and what others have to say about about their experience with each property manager before moving forward and signing a contract. Do your research!
Here are additional factors that you should take into the account:
Do they operate out of Howard county? How close they are to your rental property is vital to providing best property management service.
Is rent collect handled in person in Howard county or do they have more technologically advanced tools to handle rent collection? Do they charge your tenants extra to collect their rent online?
Do they have good reviews from their past tenants?
How do they compare to other top property management companies Howard county?
Do they have good reviews from other landlords in Howard county?
How do they handle maintenance request and do the have local Howard county contractors on call?
What is their approach to finding tenants Howard county?
Will they advertise your house listings Howard county?
How do they evict tenant Howard county? And how much will it cost?
Staff on call and available 24/7 in Howard county
Do they have reviews reflecting how quickly they address maintenance issues?
Do they provide any warranties on how quickly they can fill rental vacancies Howard county?
Are they just getting started or do they have decades of experience in Howard county?
Do they have a large team of professionals in Howard country to server as back ups
How many years of experience do they have in Howard county, managing rental in different locations sometimes calls for additional skills
Do they have a competitive rate for Howard county? If their rate is higher what justifies that? If its lower, is it because they lost clients and need to discount their service?
Do you feel comfortable entrusting you investment property Howard county to this property management company Howard county after having an interview with them?
Interview questions for Howard county property management companies
Its always advisable to have a concrete interview before hiring a property management firm to manage your rentals. Here is a list of interview questions you should ask a potential property management company before hiring them. These questions will tease out and red flags and help you find a good firm and set correct expectations from day one. Make sure to note their responses so you have an easy way to compare between candidate firms. Remember, no questions are off limits, dont feel embarrassed, and if they make it seem weird that you are this thorough they will probably treat any other request that you have the same way, showing you that they are not a good fit to be your management company. Trust your gut, if any of the responses rub you the wrong way, make sure to note that down. If something is wrong in this early stage, then its likely additional problem will follow, especially when you are not in the room and talk to your tenant directly. Loosing a long term tenant because property management sucks is what you want to avoid. Best property management companies Howard county should have easy time giving you solid answers for below questions.
Do you hold a license for property management?

What kind of services do you offer?

What are your management fees?

How many properties do you manage in Howard county?

Do you have a point of contact who is available 24/7?

What is your cancellation policy?

Do you provide any warranties on how quickly you can find a tenant for my rental?

What is your process for screening tenants Howard county?

How do you decide on rent in Howard county?

What have I not asked you that I should know about? (this is a great open ended question that might reveal more about the company that you didn't anticipate)

Could you provide references?
Can landlords sell properties with tenants in place?
Landlords believe that they have to empty their properties and stage them to get fair market price. We at OfferMarket exists to dispels this notion. Everyday, tired landlord or busy landlord post their rental properties with tenants in place on our free and open real estate marketplace and receive market or even above market offers for their cash flowing properties.
OfferMarket's business is in augmentation of rental portfolios, ether through disposition of properties or through acquisition of attractive rentals with tenants in place. Test the market and get offers on your rental with tenants in place, create a free listing and see what offers other landlords or investors will give you for your cashflowing property. On the other hand, if you are looking for cash flowing properties, checkout our map to see if there are any rental properties that might catch your eye, feel free to talk directly to the seller, schedule a tour or submit an offer, completely free and without any obligations. OfferMarket exists to help Maryland landlords buy and sell properties, commissions free, with ease and expediency.
Checkout our listings on our map or create a free listing to test the market